Long Island's Top Roofing Installation Company
Imagine Remodeling isn't just another roofing installation contractor—it's a commitment to excellence. 
Our offerings come with the seal of the region's nuances and the prestige of the GAF Silver Pledge Certification. 
We've built our reputation around understanding the unique challenges of Northeastern climates
Enduring Craftsmanship: Our roofs are more than just protective covers; they're resilient masterpieces designed specifically for the challenges of Long Island's varying weather.
GAF Silver Pledge Certified Installers: This isn't just a badge—it's a testament to our dedication. As certified contractors, we bring the industry's best products, warranties and standards to your doorstep.
Unwavering Dedication to Customer Satisfaction: For us, it's not just about getting the job done. It's about ensuring you're delighted every step of the way, from consultation to completion, we're dedicated to surpassing your expectations.
Rely on Imagine Remodeling for a roofing experience that's a cut above the rest.
learn More About The GAF 6 Layer
Roofing Installation System
Elevating Long Island Roofing Inspections to New Heights
At Imagine Remodeling, we continuously strive to blend technology with our roofing expertise. That's why we're thrilled to offer state-of-the-art drone inspections for homes across Long Island.
Why Opt for Drone Roof Inspections?
Precision and Detail: Our drones capture high-resolution imagery, allowing us to detect even the most minute damages, vulnerabilities, or potential problem areas that might be missed by the naked eye.

Safety First: Traditional roof inspections can sometimes pose risks. With drones, we eliminate the need for inspectors to physically climb onto potentially unstable structures, ensuring safety for all involved.

Efficiency and Speed: Drone inspections are swift. By covering vast areas in a short time, we provide quick diagnostics, allowing for timely interventions if needed.

Comprehensive Reporting: After our drone tour, we provide you with a detailed report complete with imagery, ensuring you're well-informed about your roof's condition.
Embrace the future with Imagine Remodeling's drone roofing inspections – where technology meets roofing expertise for unmatched precision and peace of mind.
GAF Silver Pledge Warranty
As Long Island's most trusted roofing experts, Imagine Remodeling isn't just about delivering impeccable roofing installation; we're committed to ensuring long-term peace of mind for your investment. 
Our esteemed recognition as a GAF Silver Pledge Certified Roofing Installation Company allows us to offer one of the industry's most comprehensive warranties.
Features of Our GAF Silver Pledge Warranty:
Half a Century of Assurance: Experience unparalleled protection with our 50-year non-prorated warranty on GAF roofing products and materials. This means that for five decades, you're fully covered without any decrease in the warranty's value.

A Decade of Craftsmanship Guarantee: Beyond the materials, we stand behind our workmanship. We offer a 10-year labor guarantee, ensuring that our installation stands the test of time.

Trusted Certification: Being a GAF Silver Pledge Roofing Installation Company isn't just a title—it's a testament to our unwavering commitment to excellence, training, and customer satisfaction.
Your home deserves nothing but the best, and with Imagine Remodeling's GAF Silver Pledge Warranty, that's precisely what you get. 
Rest easy knowing that we've got you covered, rain or shine, year after year.
Flexible Financing Available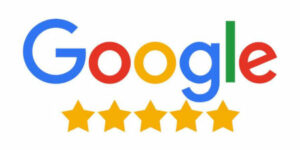 I have had the pleasure to work with Eric twice over 10 years. The company replaced my painted cedar shingles with high quality pvc shingles approx 9 year ago and 3 years ago we replaced the wood trim and detail that I had kept on the house . The work was high quality and the team the most professional. Pleasure to work with them and will refer them to friends and family. Highest recommendation
We want to thank Imagine Remodeling for the excellent job they did remodeling our bathroom. The craftsmanship was superb. The work crew were all knowledgeable respectful and they took the time to answer our satisfaction. They maintained a clean job site at all times. We highly recommend Imagine Remodeling to anyone looking to have quality work done to their home.
Eric and Imagine are fabulous. They put in new windows, resided my home and put on a new roof. I could not be happier and now have again hired them to do my remodel my bathroom. They are one of the most honest and reliable contractors I have come across. They do what they say they will do, show up on time, communicate and get the job done to perfection. It is without hesitation that I recommend Imagine Remodeling.
Imagine Remodeling did a fantastic job on my roofing and siding project. They walked us through the process step by step and they were neat clean and on time every day. I would definitely recommend Imagine Remodeling to anyone who needs a contractor!
Joe and his company Image Remodeling are phenomenal! They are extremely neat and clean! If your looking to remodel your home definitely speak with Joe !
Substantial customer service. Crew was respectful, polite, neat and clean. Job was completed in a timely fashion. Owner was engaged and was responsive to our extra needs and requests. Thumbs up!!! 👍🏽
We were very happy using this company the staff was very professional. They did all the work in record timing and really cared about their work. It's nice to see a company that goes the extra mile and this company did.
I had my roof installed by Imagine remodeling recently, and I have to say it was a pleasurable experience, Eric was very professional, and delivered on everything he promised. I could not have been more happy with the final project, and how the job was ran from start to finish. I will recommend them to all of my friends and family.
I just want to say Joe the owner was phenomenal. What is a great experience. my roof came out great they were clean fast meticulous. I would refer them to anyone looking for any type of contracting work not just roofs. I just don't find these type of people anymore unfortunately
The company did an amazing job on my house. The employees were neat clean and friendly. Competitive pricing. The owner was on site supervising the work. New roofing and new siding