Flexible Financing Available JUST DON'T HAVE THE AVAILABLE FUNDS
FOR THE PROJECT YOUR HOME NEEDS?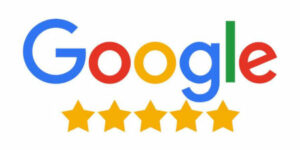 I have had the pleasure to work with Eric twice over 10 years. The company replaced my painted cedar shingles with high quality pvc shingles approx 9 year ago and 3 years ago we replaced the wood trim and detail that I had kept on the house . The work was high quality and the team the most professional. Pleasure to work with them and will refer them to friends and family. Highest recommendation
We want to thank Imagine Remodeling for the excellent job they did remodeling our bathroom. The craftsmanship was superb. The work crew were all knowledgeable respectful and they took the time to answer our satisfaction. They maintained a clean job site at all times. We highly recommend Imagine Remodeling to anyone looking to have quality work done to their home.
Eric and Imagine are fabulous. They put in new windows, resided my home and put on a new roof. I could not be happier and now have again hired them to do my remodel my bathroom. They are one of the most honest and reliable contractors I have come across. They do what they say they will do, show up on time, communicate and get the job done to perfection. It is without hesitation that I recommend Imagine Remodeling.
Imagine Remodeling did a fantastic job on my roofing and siding project. They walked us through the process step by step and they were neat clean and on time every day. I would definitely recommend Imagine Remodeling to anyone who needs a contractor!
Joe and his company Image Remodeling are phenomenal! They are extremely neat and clean! If your looking to remodel your home definitely speak with Joe !
Substantial customer service. Crew was respectful, polite, neat and clean. Job was completed in a timely fashion. Owner was engaged and was responsive to our extra needs and requests. Thumbs up!!! 👍🏽
We were very happy using this company the staff was very professional. They did all the work in record timing and really cared about their work. It's nice to see a company that goes the extra mile and this company did.
I had my roof installed by Imagine remodeling recently, and I have to say it was a pleasurable experience, Eric was very professional, and delivered on everything he promised. I could not have been more happy with the final project, and how the job was ran from start to finish. I will recommend them to all of my friends and family.
I just want to say Joe the owner was phenomenal. What is a great experience. my roof came out great they were clean fast meticulous. I would refer them to anyone looking for any type of contracting work not just roofs. I just don't find these type of people anymore unfortunately
The company did an amazing job on my house. The employees were neat clean and friendly. Competitive pricing. The owner was on site supervising the work. New roofing and new siding